Fire Resistive Home Design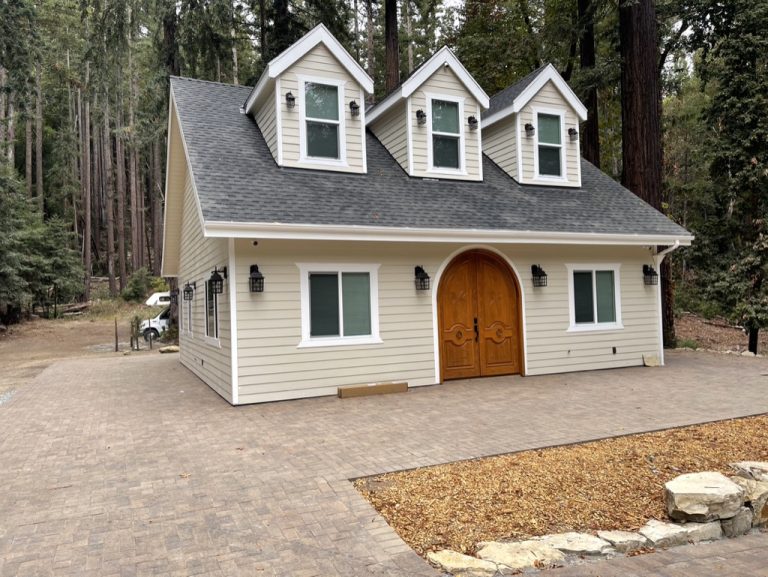 In today's market, homeowners should preemptively protect their homes from damage in any way they can. With rising costs and ongoing supply chain shortages, it's more important than ever that homes are built to last.

Fire-resistant house siding is one way to boost the exterior and increase safety at the same time. Homeowners have a lot of options when it comes to fire-resistant house siding. Different materials offer varying levels of protection and design potential, and fiber cement consistently ranks as the top choice for dependable, fire-resistant siding with an abundance of attractive styles to choose from.

This local Zayante residence took the latest information and applied a non-combustable zone around their house. Most people think it's the big wall of flames that burns your house down. But, as seen with the CZU fire, its actually the slow moving ground fire that catches your deck, fence or firewood pile on fire... leading to loosing your house.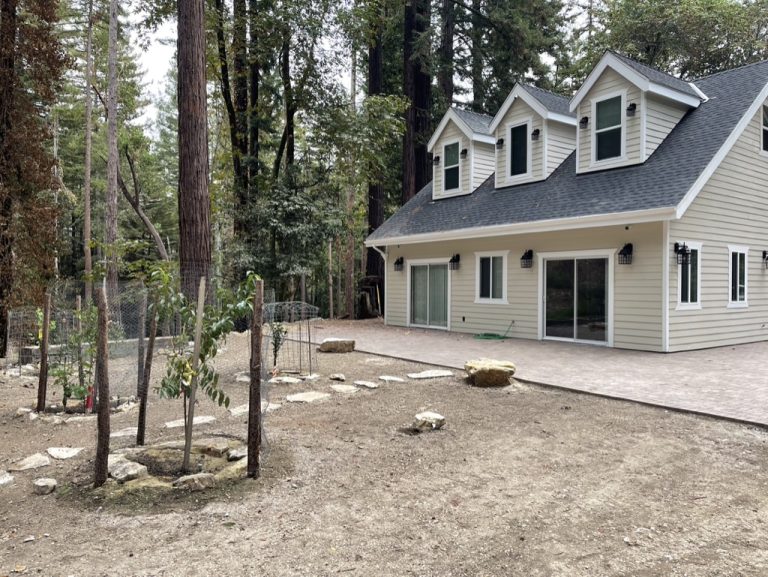 How does the Firewise USA® program work?

Create a board or committee of volunteers to represent your community, including residents and partners such as local forestry agencies or the fire department. Identify a resident leader who will be the program point of contact. The board or committee defines the boundaries of the site and determines the number of individual single family dwelling units. Community size: Minimum of 8 dwelling units and a maximum of 2,500. Multiple Firewise USA sites can be located within a city/town or master-planned community/HOA.

The board or committee will collaborate with their local wildfire expert to complete a community wildfire risk assessment. The assessment should be a community-wide view that identifies areas of successful wildfire risk reduction and areas where improvements could be made. Emphasis should be on the general conditions of homes and related home ignition zones. The assessment is a living document and needs to be updated at a minimum every 5 years.
Roads, Driveways and access Requirements
Fire Access Standards - CZU Lightening Complex Experiences

Fire Safety for Babysitters
Fire Safety for People with Disabilities
Fire Safety for the Elderly